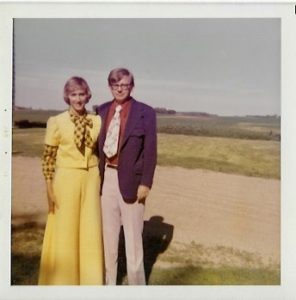 I've been cleaning out my Dad and Mom's condo to sell later this year. My parents bought the condo in 1999 or 2000 to be closer to their only grandson, my son Soren. Soren was only a toddler at the time. He's 20 now and has a brother and 4 cousins. Mom and Dad lived in Iowa. We lived in northern Minnesota but had a house in Minneapolis that we visited regularly (our cabin in the city). A condo in St. Louis Park would allow them a home base close to us. My mom hired an interior decorator and created a comfortable sanctuary that was distinctly her.
In 2001 my mom was killed in a car accident throwing all of our lives into turmoil. My dad kept the condo as a family gathering spot where we've celebrated New Year's every year since. My sister lived there for a short while and my dad and his wife stay there when they come to town now. The family stayed there over my sister's wedding and we invited my mom's family over for my dad's 64th birthday. Since my mom's death, my dad sold our family home and moved into a condo in Ames. My 3 living grandparents died and their home or apartments were sold or let go. Having the condo was a way for us to hang onto my mom. It's the only home left that she's got a connection to and soon that will be gone.
When she died we divvied up much of her stuff amongst us and even distributed some special talismans to friends or family. But at the condo we kept family photos, books, Mom's letters and photographs from her childhood, high school, college and beyond, and even sympathy cards from her funeral and pictures of her wrecked car. The place even smells like her still. But now the time has come to purge. The process has been painful, draining, cathartic, and entertaining. I've found some iconic photos and other invaluables that I can't help but share here. So bear with me.